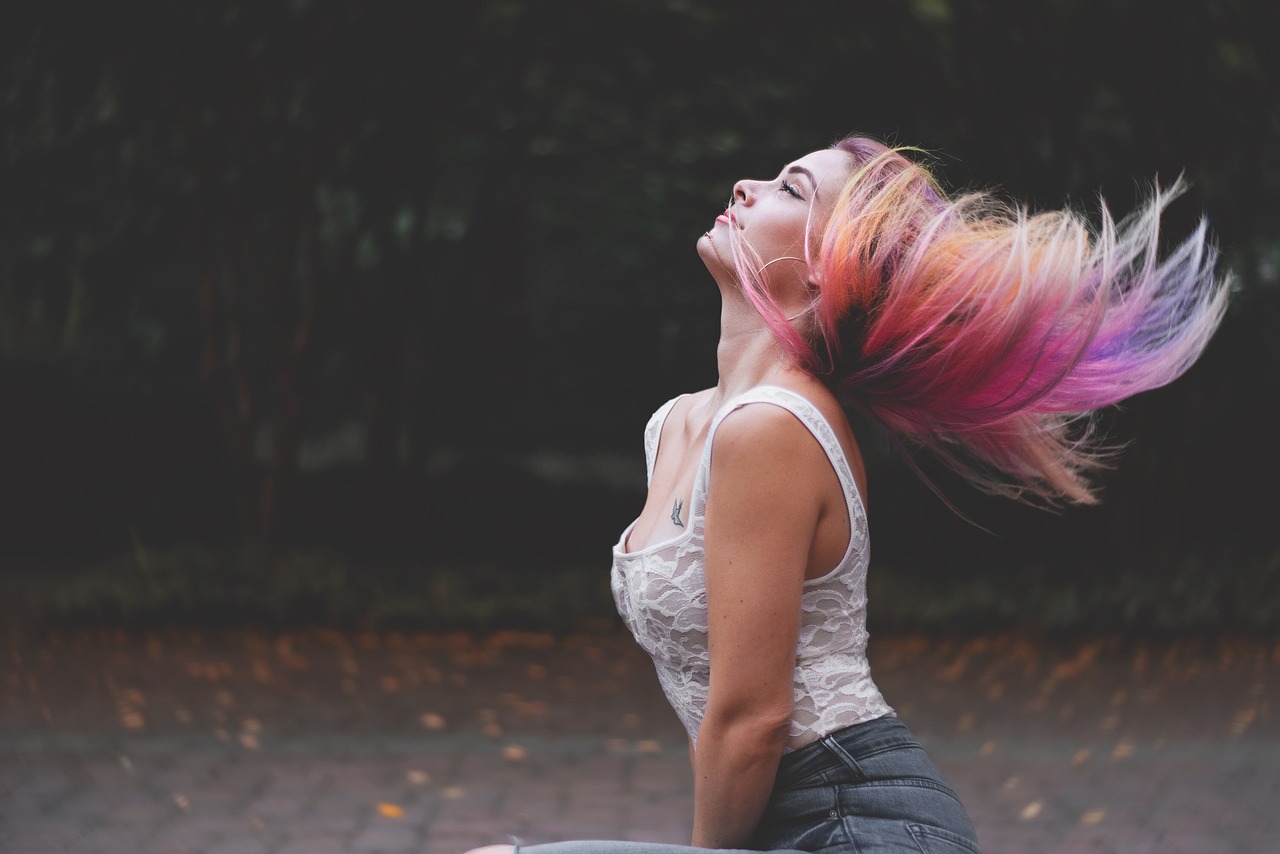 It would seem that it could be easier: if a woman wanted to dye her hair, it would be enough just to buy a dye, and everything else is a matter of "technique". However, everything turns out a little differently in life, and not always the resulting hair color fully meets our expectations.
You expect your hair color to be the same as on a box with dye
Did you expect your hair color to be the same as that of a pretty lady depicted on a paint box? Sorry, but it is almost impossible. The result of dyeing depends on many factors: your natural color, the condition of your hair, previous dyeing and so on. To get a rough idea of what your hair will be like after dyeing, look at the shades table, which is usually shown on the back of the tube. But this is not a panacea either – your hair is individual, and only a specialist can make the right diagnosis and give you advice. As a result, the dyeing will be more natural and natural.
You didn't run an allergy test
You are not allergic to anything at all? This is undoubtedly beautiful! But still, hair dye is full of ingredients that can cause adverse reactions – from irritation and itching to hair loss! Do you need it? So we think it's not good. So listen to the manufacturers' advice and before dyeing, test the dye on a small area of skin 24 hours before dyeing.
You don't do a trial dyeing
I'm smart, I know everything, in the end, I'll be lucky! And then you sit and weep over the crow's wing color hair instead of the promised dark chestnut. Therefore, before applying paint to the whole head, take a small strand from the side of the neck and check on it, what color will be the result.
You're not protecting your scalp and clothes
If you have sensitive scalp skin, you may experience discomfort during coloring. To avoid this, it's better to apply a protective treatment to your skin. Well, it is better to cover your clothes with a protective negligee so that the dye drops don't spoil things.
You have not made a diagnosis of hair structure
What kind of diagnostics? What for? Hair – it is hair. And then you are surprised that the shade is not the same, the hair after coloring looks terrible and does not fit.
You use conditioners or hair masks before coloring.
Are you used to washing your head every day? It is better to make an exception and use a dry shampoo before coloring. There is no way without washing? Then at least do without conditioner, otherwise the dye will not be able to color the hair fully during the exposure time.
You apply the dye to dirty, tangled and glued hair
Not washing your head for 24 hours is one thing. And to apply the dye to very dirty or tangled hair is quite different. In this case, the dye will cover the hair unevenly, and eventually the coloring will be stained and rinsed out unevenly.
You apply the dye designed for the head, eyebrows and eyelashes
The scalp and face are as different in structure and sensitivity as the hair on them. To avoid damaging anything, use special, softer dyes designed for lashes and eyebrows.
You increase the exposure time of the dye to make the color more intense
Do you think that if you hold the dye longer than specified in the instructions, the color will be brighter and more intense? Well, it won't! The time of action of the dye is still limited: after 30-40 minutes it just stops working. But you can't hold the dye in any case – you can easily "dry" your hair and scalp. As a result, redness, itching and burning may appear on the skin, and the hair may become brittle and inelastic.
You apply the dye to wet/moisturised hair.
Inside the hair there are different kinds of bonds, and we need them for softness, strength and elasticity of the hair. When the hair is wet/moisturised, these bonds are more vulnerable and the dye can damage them. To avoid this, before dyeing the hair must be clean from stylings and care, and 100% dry.