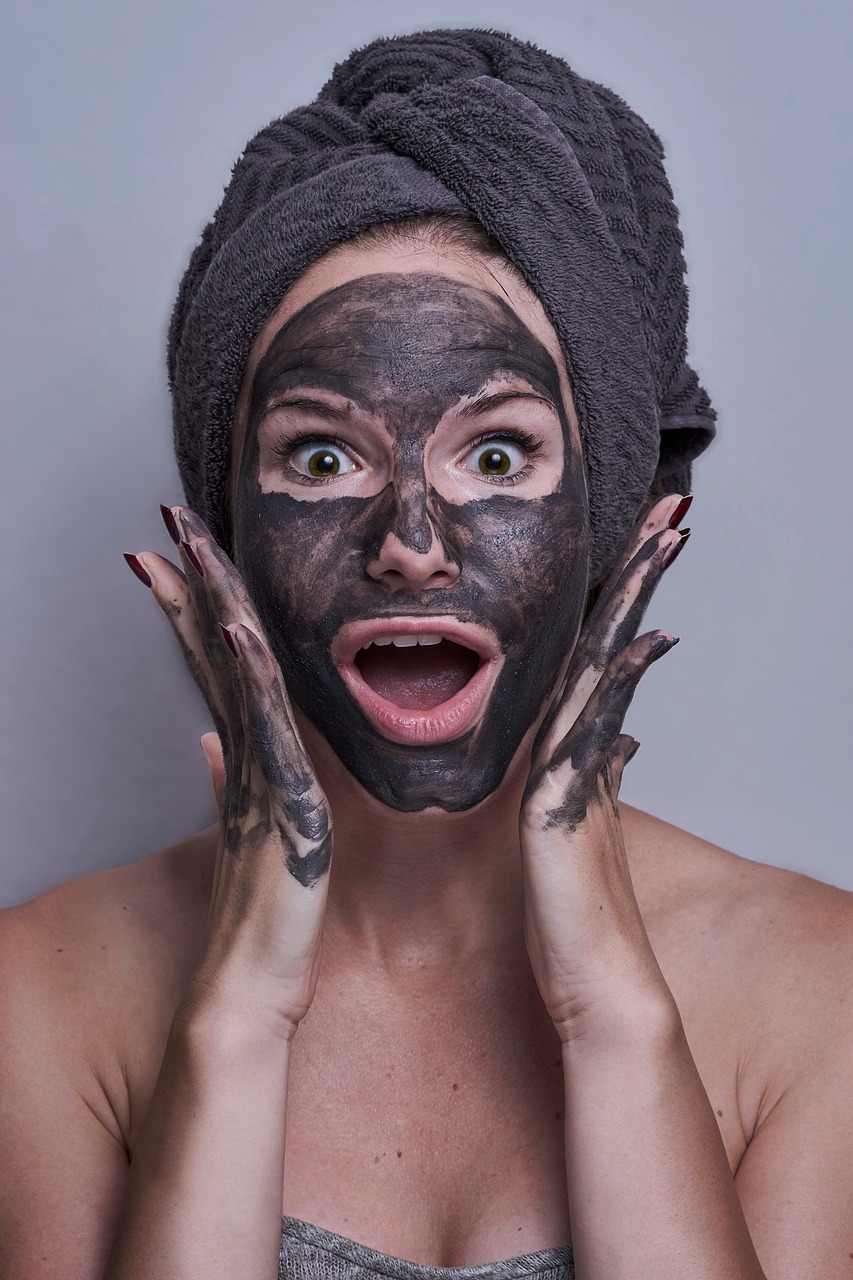 Despite the huge selection of ready-made cosmetic face masks in stores, many still prefer the tried and tested for years home remedies. Why? First of all, masks, prepared by their own hands, are sometimes much more effective than those bought. And secondly, you know exactly what you apply to your face, because you selected and mixed all the ingredients yourself.
Among the fans of the "natural" is the writer and model Alla Lagutina. We asked her to share with us her secrets of Siberian beauty recipes and skin care tips, tested on personal experience.
Soda mask
My mother told me about this mask. Even in her youth, she struggled with skin imperfections with the unique cleansing and scraping properties of soda. The course of using this mask is from one to three months.
Recipe: it is necessary to mix 1 teaspoon of soda and warm honey to get a plastic mass. Hold it on your face for 20 minutes, then rinse with water. If you want to add the skin lightening effect, you can add one or two drops of lemon juice. Note that this mask is not suitable for those who are allergic to honey. And it should be used with care by those with thin, dry and sensitive skin.
Effect: the mask cleanses well, removes excess fat, relieves inflammation, eliminates acne and acne, narrows pores, improves complexion, promotes cell regeneration and rejuvenation.
Important! Honey should be warm! When heated above 45 ° C, it loses all its useful properties, moreover, it becomes carcinogenic.
Mask of chicken egg
Another recipe from my Siberian past. This mask perfectly replaces modern film masks, and the effect of it is noticeable after the first application.
Recipe: break an egg, separate the protein from the yolk and apply the protein to the whole face (avoiding the eye area with the most delicate skin). Hold the egg for 15-20 minutes, then rinse off with cool water. Because the protein has tightening properties, this product is not suitable for women whose skin is dry or prone to irritation.
Effect: the mask removes oily shine, narrows down enlarged pores, helps get rid of comedones, makes the skin supple, taut and velvety, dries out inflammation.
Halva Moisturizing Mask
From the new masks I can recommend an excellent halva. It sounds strange, but it is explained in a simple way: this sweet, beloved by many oriental people, contains a lot of vegetable fats, essential acids, proteins, glucose, mineral salts, vitamins and trace elements.
Recipe: it is necessary to grind a small piece of halva, add some water and stir until it forms porridge. Keep the product on your face for at least 30 minutes, then wash off with water of room temperature. The mask should be used with care for girls with oily skin.
Effect: the mask promotes cell regeneration, rejuvenates the skin and protects it from premature aging, smoothes wrinkles, good moisturizing.
Mask of avocado, honey and lemon against pigment spots
In combination with lemon juice and honey, avocados form an excellent natural formula to combat pigmentation. If you're worried about dark spots on your skin and uneven tones, feel free to try this simple face mask at home!
Recipe: rub a quarter avocado in the mashed potato, mix it with half a teaspoon of honey and the same amount of fresh lemon juice. Apply for 20 minutes to face and neck, wash off first with warm and then cold water.
Effect: This home mask has a brightening effect thanks to the lemon and honey juice, while the avocado compensates for the acids' action with its moisturizing and nourishing properties.
Yeast Mask
Now it is the turn of one of the most popular and beloved by many masks – yeast. Yeast is rich in vitamins, micro and macro elements, organic acids, polysaccharides and lipids. The mask is suitable for all skin types, but has a completely magical effect in the presence of acne, comedes, in case of dryness and dehydration, with reduced skin elasticity and turgor.
Recipe: stir 10 grams of yeast with kefir or protozoa, apply the mask on your face, hold for 20 minutes and then rinse with water.
Effect: the mask provides deep cleansing from the first time. In addition, it improves the condition of problematic skin, dries out inflammation, narrows pores, slows down the aging process, tones, promotes collagen synthesis, smoothes wrinkles.
And my personal advice to everyone: never smile until you've washed the mask off your skin. All facial mimic muscles should be completely still, otherwise you only risk deepening wrinkles. It's better to lie down and relax. Beauty for all!
Beer Mask for Combined Skin
Beer is an ingredient that can be used in masks for all skin types. But it's especially good at fighting high fatness and pimples. Unlike aggressive acids and antimicrobial ingredients in ready-made acne products, home facial masks made of beer do not dry out the skin at all. In this home mask recipe, we suggest combining beer with oatmeal, which has cleansing and anti-inflammatory properties and has a mild peeling effect.
Recipe: Mix 2 tablespoons of light beer with 1 tablespoon of oatmeal flakes, 1 egg yolk and 2 drops of sage oil. Apply to the face in a thick layer, hold for 15-20 minutes, wash off with warm water.
Effect: smooth skin with homogenous color, inflammation dried. After using this simple face mask at home, you will get rid of peeling, the skin texture will be even and the oily shine will disappear.
Moisturising and soothing Aloe mask
For the preparation of home facial masks with aloe it is recommended to collect fresh juice. To do this, cut the lower and middle leaves, grind them in a meat grinder or blender and squeeze the resulting porridge. Fans of home masks "with experience" advise not to water the plant for two weeks before collecting the juice (do not worry, with aloe will be fine!), and before mixing the mask, hold the leaves in the fridge.
Prescription: mix 1 tablespoon of aloe juice and 1 tablespoon of honey. Apply to cleansed face skin (if desired also on the neck and decollete), hold for 10-15 minutes, then wash off with warm water. At the final stage, wash with cool water.
Effect: tightened and moisturised skin. Peeling and redness of the face disappear, and when you use the course of this simple home mask – strengthen the walls of blood vessels, due to which disappears couperose.